Monday 9 November 2020
h. 16:00/18:30
Online event - Live streaming scheduled
TOWARDS THE W20 (G20):
THE WOMEN'S COUNCIL AND MILAN
TO DESIGN THE FUTURE
The Polytechnic of Milan in partnership with the Women's Council of Milan and the Italian Delegation W20 (G20) organizes a meeting where the associations in the Council and the institutions of the territory will confront with the Board of W20 (G20) Italy in view of the passage of the baton from Saudi Arabia to Italy for the 2021 edition.
Program and interventions:
Moderator: Valeria Bucchetti - Professor Politecnico di Milano and Laura Caradonna - President of Consulta Femminile di Milano.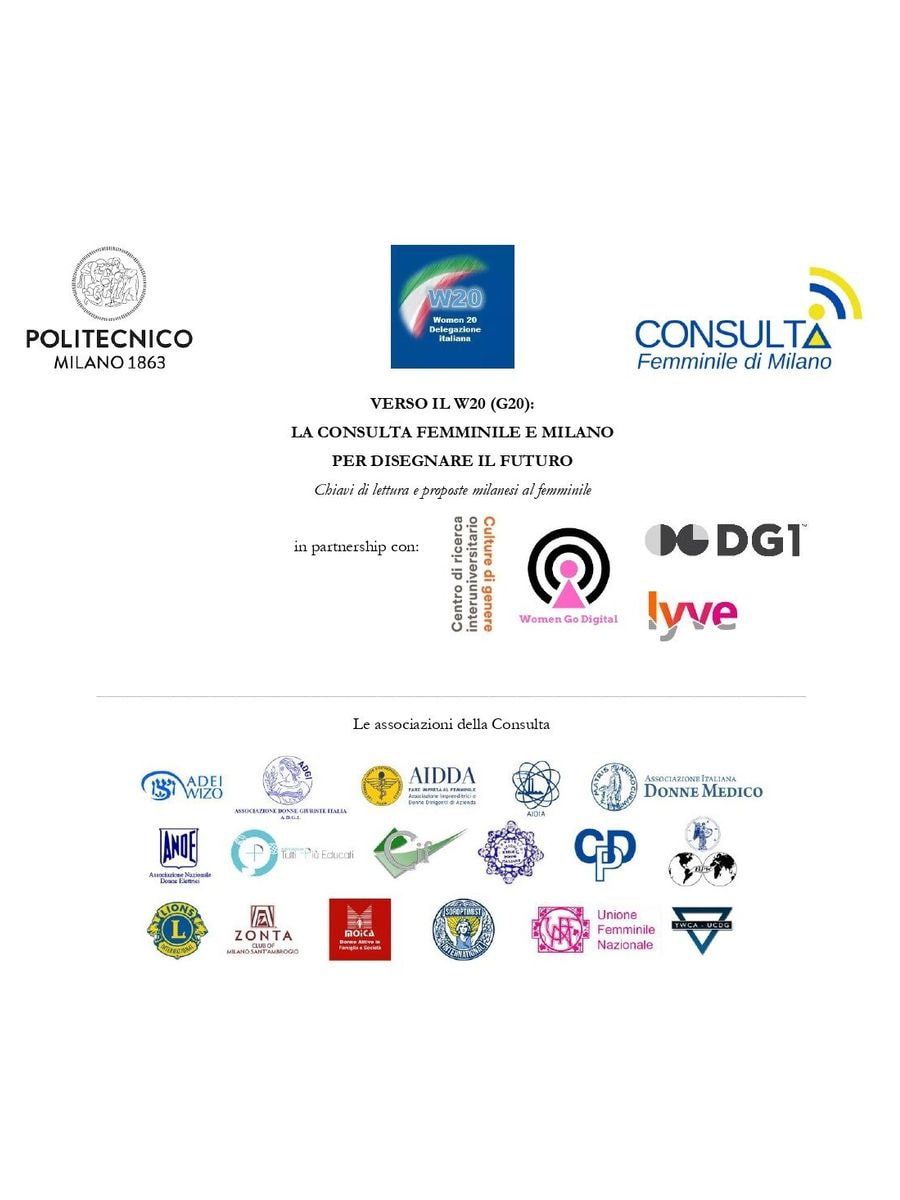 Would you like to receive videos or other material regarding the event?
Sign up using the form below!
TOWARDS THE W20 (G20)
THE WOMEN'S COUNCIL AND MILAN
TO DESIGN THE FUTURE
Download Pdf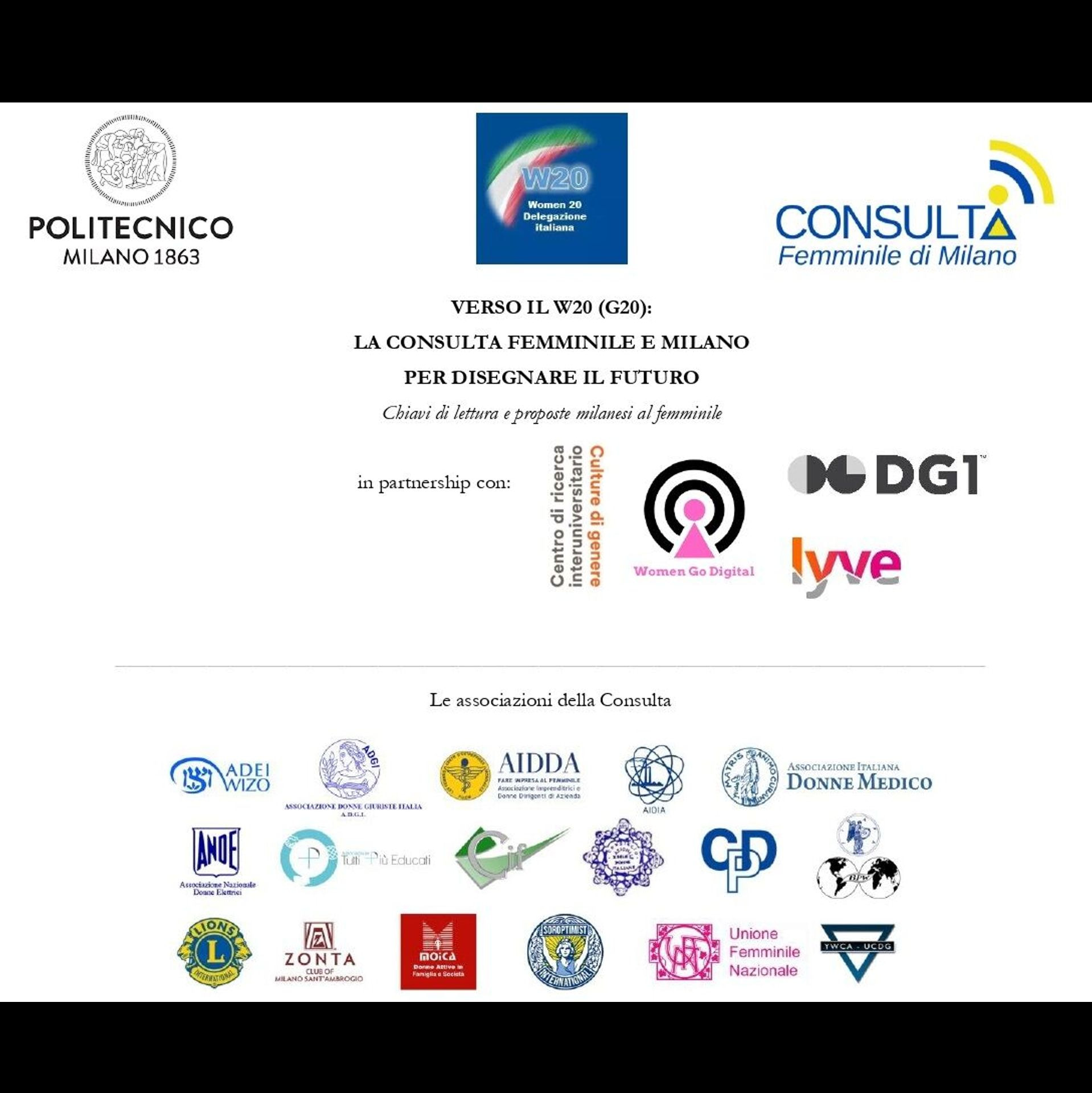 TOWARDS THE W20 (G20)
Monday, November 9, 2020 - h. 16:00/18:30
Online event - Live streaming scheduled
Download Pdf